Portraiture: adapted from Oscar Wilde's "The Picture of Dorian Gray"

Written in June of 2020, Portraiture is an adaptation of Oscar Wilde's "The Picture of Dorian Gray" for a virtual and modern audience. Contrary to Wilde's original work, this theatrical piece relies heavily on themes of queerness, identity, poeticism, and romance to create a virtual, experimental, and somewhat simplified storyline that details Dorian's struggles with madness, morality, and loneliness. Using youth artists for as many aspects as possible, this was a community project.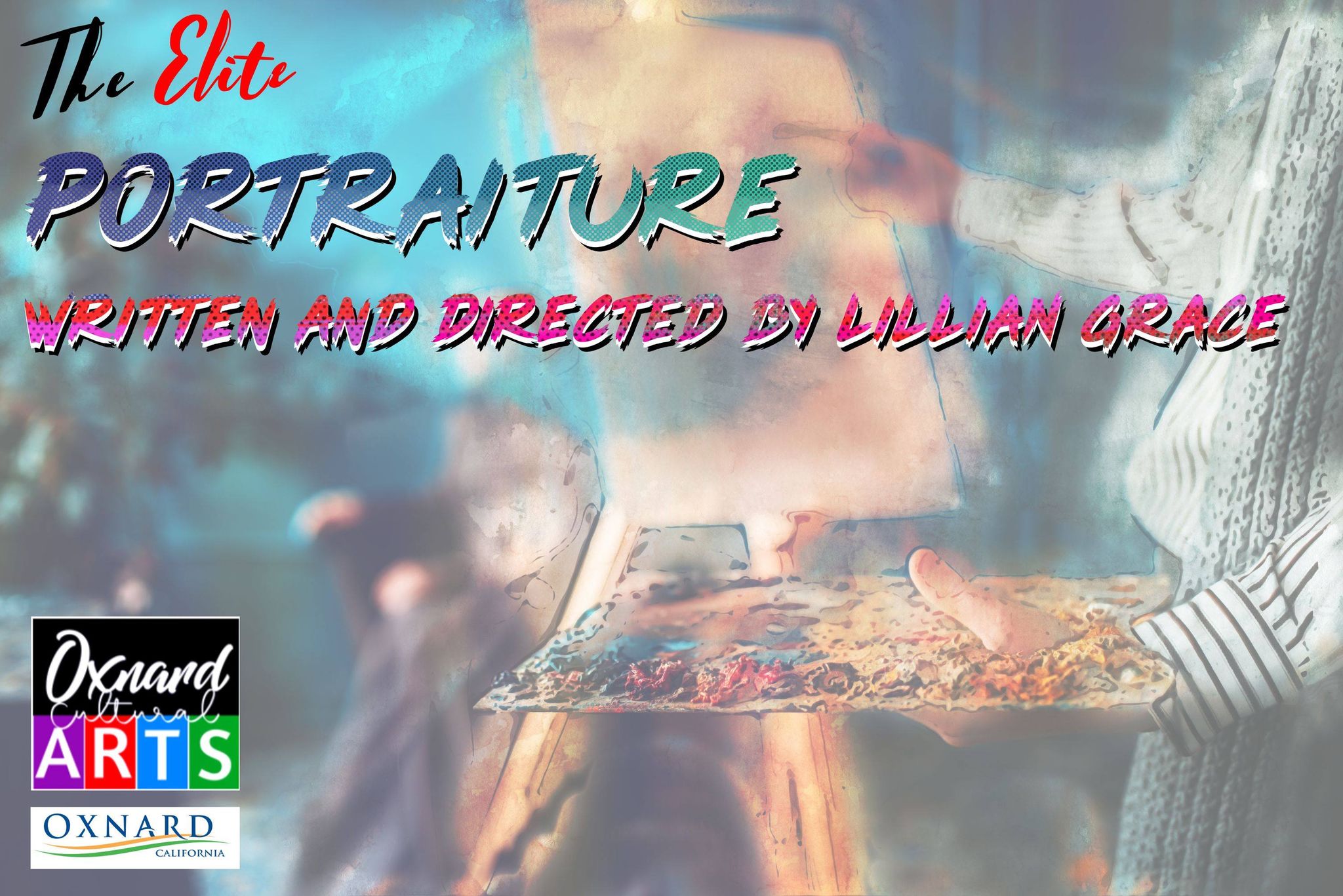 The first time I read about Dorian Gray was in my 11th grade AP Literature class, and since then, I have read the novel somewhere around seven times. It is an intoxicating story. Wilde draws upon the idea of one's image: how do we conjure up an understanding of ourselves that is honest? What are the dangers of the artificial? How does our image contribute to our understandings of right and wrong?

Portraiture was born in May of 2020. After a huge post-it note plot plan and a reread of the censored and uncensored versions of the text, I made a few primary changes. Dorian Gray and Sibyl Vane remained the only named players on this piece, both played by nonbinary actors. Basil became The Artist, now a woman character. Lord Henry became The Critic. Together, this team of four simplified the storyline in a way that really emphasized what we were trying to say together. Named characters were ones deeply connected to their image and sense of identity. Unnamed characters became archetypes, honest depictions of somewhat more common identifiable images. Oscar Wilde's Preface was read as a group spoken word piece at the beginning and end of the work.

Our first table-read was in June, and Portraiture won the Elite Theatre Company Youth Playwriting Contest in July. Because of the complexity of the text in a virtual setting, directing it was a challenge. After many hours of auditions, I landed on my cast of five. Here was where the fun began.

TJ Ramirez, an incredibly skilled multi-disciplinary artist from Ventura County, picked up the role of Sibyl Vane. Moving through Shakespeare with musicality and grace, TJ's Sibyl became very different from Wilde's Sibyl. Sibyl's death, written around Ophelia's famous final monologue in Hamlet, was heartwrenching for audience members, and their return in the second to last scene as a spirit haunting Dorian Gray was eerily beautiful.

Liliana Roman took on the role of The Artist after a beautifully moving audition. The Artist, in many ways, is the heart of this show, the one character who remains emotionally involved in Dorian's life to the fullest extent for as long as possible. Working with Liliana was a masterclass, as her subtle flirtations with Dorian came to a head in an emotional on-stage love letter. She, alongside Adam Sanderson as The Critic, created a rapport as well, finding the humor where it was necessary and allowing the words to feel dynamic and new every time. Sanderson allowed The Critic that same dry humor while also playing with the mirroring between Dorian Gray and himself. His relationships were distant and yet still somehow intimate, underpinning every scene.

Cas Weisberg, one of my close friends for many years, is and will always be Portraiture's Dorian Gray. They performed with youth and hopefulness, and their slip into madness weighed the play down to its tragic conclusion. Their emotional soliloquoy in the second to last scene left me shaking every run.

Mik Kinsey also played a crucial role as The Medium, our own conjured character who acted as a confidante for the audience members. Reading the stage directions, Mik maintained a spoken-word-like rhythm for the piece, interacting with characters in a way similar to an audiobook or a podcast.

Our creative team for Portraiture was also absolutely ridiculous. Seph Adler, a local musician and one of my favorite collaborators, composed an original score of scene transitions, filled with emotion and unique instrumentation. Kim Ramos, a VC photographer, put together an introductory video for the top of the show. Amelia Patterson designed costumes using what actors had in their closets at home. Chloe Hogan hand-drew our virtual backgrounds to contribute to the artistic feel of the show. Arri Rodriguez helped keep actors focused and watched the video streaming live to let me know if there was any audio lag. Hayley Silvers even trained me on using OBS to build my own tech, allowing me to control the play by play of everything that was involved.

Portraiture had three successful performances. Being in New York with the Elite in California and my actors in all different timezones was challenging but rewarding. Portraiture worked across time, space, and identity, and truly came to life in its virtual medium. One day, I sincerely hope that it will make it to a stage of some sort. Until then, the beauty that was created in our run with The Elite felt new and revolutionary, something truly theatrical and boundary-pushing. After all, "the artist is the creator of beautiful things."

Portraiture was given another reading since the Elite with WriteAct Repertory.

To watch Portraiture, click here.